RESOURCES

Lupus, Arthritis, CFS and Related Websites
Lupus Foundation of America
American College of Rheumatology
Lupus Organizations & Personal Pages
American Ass'n. of Chronic Fatigue Syndrome
The Edelson Center
(info on chronic illnesses & treatments)
Newsgroup Info:
alt.support.lupus
alt.support.arthritis alt.social-security-disability
Breast Cancer Risk Calculator
Steven Halls, M.D. has created this great method for getting an idea of your breast cancer risk. It is easy and completely private, and arms you with invaluable information. Click here and try it!
Medical Site Links
DrKoop.com
webMD
Healthgrades.com
MedicineNet
HealthSCOUT
Use the Goal-Tracking applications at HiAspire to keep track of your efforts to loose weight, exercise, quit smoking or any other goals you specify.
Health Planner



Use the free HealthPlanner from HealthShop to create a health and nutritional program tailored to your unique health conditions and lifestyle.
iVillage BetterHealth Women's Health Channel



You'll find a ton of resources here: community features, expert advice, chats, message boards, articles on health, fitness & wellness.
Struggling with the age-old conundrum of balancing work and life? Check out Jugglezine for innovative ideas for living.
Men: Test Your Knowledge About Women's Health



Take this quiz to learn how savvy you are about health issues that women face.
Match Your Workout with Your Personality



Are you organized, analytical, spontaneous or inspirational? Take this quiz from HealthyIdeas to find out, then get suggestions on the exercise regimen and sports activity you're most likely to stick with.
---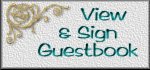 Lupus, Chronic Illnesses and
The Invisibility Factor

Chances are you know someone who has a chronic illness. And it is also likely that you have no idea that that person - a co-worker, a friend, a teacher - has any health problem whatsoever. I call this "The Invisibility Factor" - looking good but feeling bad, on a chronic basis.
While this article primarily discusses Lupus and related conditions, I've added links on this page to information sources on other chronic ailments, because the "invisible chronic illness" phenomenon occurs with many diagnoses, and is a major aspect of dealing with chronic illness.
Not long ago, an Oral Pathologist who was attempting to treat a mysterious symptom turned to me and said, "You lupus patients just become allergic to yourselves!" This is a near-perfect summary of what Lupus is and how it behaves.
Lupus (systemic lupus erythematosus or SLE) is a battle of the body against itself. It is considered the prototype of autoimmune diseases, because it may target virtually any tissue or organ, may manifest as numerous diseases, conditions and syndromes. Lupus can run the gamut from mild, but persistent "annoyances" to acutely life-threatening problems.
In autoimmune diseases, the immune system loses the ability to distinguish between foreign substances (antigens) and its own cells and tissues, and then produces antibodies (called "auto-antibodies") that make war on the individual's healthy tissues and cells. The resulting immune complexes that build up in tissues can cause inflammation, pain, and injury to tissues and organs, especially the skin, joints, blood and kidneys.
Lupus may also involve the connective tissues, which form a framework for the cells of the body and are made up of collagen and elastin. Mixed Connective Tissue Disease (MCTD) is classically considered an "overlap" of 3 diseases - systemic lupus erythematosus, scleroderma, and polymyositis.
Lupus has no known cause or cure, though it is controllable for the large majority of patients. It is often called a "woman's disease" despite the fact that many men are affected. Lupus can occur at any age, and in either sex, but it occurs 10-15 times more frequently among adult females than adult males. While scientists believe there is a genetic predisposition to the disease, it is known that environmental factors also play a critical role in triggering Lupus. Some of the environmental factors that may trigger onset of the disease are infections, certain antibiotics and other drugs, ultraviolet light, and extreme stress. Although Lupus is known to occur within families, no specific gene or genes are identified as causing the illness.
Because many lupus symptoms mimic other illnesses, Lupus can be difficult to diagnose. The most common symptoms presented to doctors include: achey, painful or swollen joints, fever, extreme fatigue, skin rashs, anemia, kidney problems, "Butterfly" rash across the cheeks and nose, anemia, sun or light sensitivity, mouth or nose ulcers, and general feeling of being "unwell". But because SLE is so individual to each patient, the most accurate statement is that no individual's lupus experience can be called 'typical'. Often, seemingly unconnected incidents and enigmatic or weird episodes over a long period of time only make sense after Lupus is suspected and diagnosed.
Treatment of Lupus, MCTD and the many other subsets and syndromes of this strange disease usually is directed at suppressing inflammation present in the tissues by using anti-inflammatory and immunosuppressive medications. These medications include nonsteroidal anti-inflammatory drugs (NSAIDs), corticosteroids (such as prednisone), and cytotoxic drugs (such as methotrexate, azathioprine, and cyclophosphamide). Organ damage, as in Lupus Nephritis, can require additional treatments.
"You're STILL Sick?"
For most people, being sick means going to the doctor, having some tests, filling prescriptions and resting, followed by.....getting well. But for Lupus patients, life is a continuous succession of episodes of being sick, in different - and sometimes decidedly odd - ways.
The chronic, often invisible nature of Lupus is one of most difficult challenges facing someone with Lupus or any other chronic ailment.
Having Lupus means being ill with something -- or several 'somethings' -- most of the time. Having Lupus means usually feeling some degree of pain. Having Lupus means being unable to predict the beginning or end of episodic symptoms (commonly called Flare-ups). This can put a definite cramp in the attempt to make plans for work, play, or even routine chores and tasks.
Often the symptoms, pain and syndromes caused by Lupus aren't outwardly visible. This fact has given rise to the coined phrase "invisible chronic illnesses" or ICIs (of which Lupus is only one).
It is an enigmatic, frustrating fact that most people simply don't see a person as ill unless they are bleeding or gasping for breath. This common perception is a significant emotional and psychological problem for people with ICIs.
Say you are chatting at the market with a woman who has Lupus, and you observe that she is looking great - perfectly normal really. The truth may be that she, in fact, is feeling bad enough to need to lie down, and shouldn't be at the market at all. This is a daily experience for many people with Lupus.
A platitude like "don't worry about what other people think" doesn't quite get to the root of this experience. Being very sick but looking healthy can cause guilt feelings, depression, self-denial of symptoms, and dangerous over-activity - all of which can result in aggravating the disease.
It is my hope that, as awareness of Lupus and other invisible, chronic illnesses grows, this mindset will change to one of greater understanding of the unique factors involved in dealing with serious, chronic illnesses that aren't always visible to the eye - but that are certainly audible to an acute, educated ear.
---
Previous Articles
---




In order to create a better understanding of chronic, debilitating illness, IDA provides informative pamphlets, a booklet, helpful links, a message board and nutritional information.

The Personal Health Report (PHR) is a customized, private report that helps you to assess your current health status and offers recommendations to help you make healthy lifestyle changes. PHR is offered exclusively to iVillage/Better Health members, so if you aren't an iVillage member, join here now.
---
Enter disease, therapy or topic:
Copyright © 1999 Citizen 1 Software, Inc.
Further Reading on Featured Topic

The Habit of Being
Collected letters of Flannery O'Connor, including her insights on her struggle with Lupus, which took her life in 1964.



Sick & Tired of Feeling Sick & Tired:
Living with Invisible Chronic Illness

NEWS BRIEFS
Write It Down - It's Good For You!
Writing about something that's bothering you can make you feel better psychologically. Now there's evidence it may make you feel better physically as well. In a study of 112 adults with rheumatoid arthritis or chronic asthma, two-thirds were asked to write about a very upsetting event in their lives. They wrote for 20 minutes a day, three days in a row. The remaining one-third just wrote about their plans for the day. Two-week, two-month and four-month checkups showed that almost half of those who'd written about a traumatic experience had marked improvements in their asthma or arthritis, compared to no change at all for over half of the other group.
From The "About Time" Department:
A new federal law requires that within 30 days of having a mammogram, women (not just their doctors) must receive a written report of their results - in terms a layperson can easily understand.
Source: Remedy Magazine
---
A Delicate Balance
BEING SICK IS HARD WORK! So begins the new book A Delicate Balance: Living Successfully with Chronic Illness by Susan Milstrey Wells (Insight Books, 1998). Wells is a professional writer who has Sjogren's syndrome, an autoimmune disease that attacks the body's moisture-producing glands, and fibromyalgia. On the book's homepage, Wells writes, "I wrote A Delicate Balance because chronic illness doesn't come with an instruction manual, and I wanted to know how others coped with being sick every day." Highly recommended reading.

Also see Ms. Wells' column "Patient-to-Patient: Looking Good, Feeling Bad- The Dilemma of Having an Invisible Illness", published at webMD.com.


When Our Bodies, Ourselves was published 25 years ago, it was revolutionary. This fully updated edition is as readable and liberating as ever. Excellent consumer health guide for women of all races and ages.